Who promoted you here?:
I was a member
girlybabe15
then my account was deleted. When I made this account I forgot to tell people of the change so I thought I would re-apply.
Basics:

Name:
Georgina Elvera Alexis Castellucci.
Age:
20
Birthday:
February 22nd 1986
Sign:
Pisces
Heritage:
Half Black & Half Italian (aka Afro-Sicilian American)
Location:
I am currently residing in western MA for college, but Eastern MA is home for me along with LI, NY & ME where my parents also own houses.
How's the weather?:
The weather is gorgeous, its sunny, there are a few clouds and a slight breeze. Its almost 70, the perfect weather to hang outside or go for a run.
Relationship status + Pictures if available
: Completely single for the summer, however this is the guy I
was
seeing (way clingy):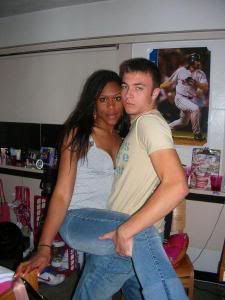 Interests/Hobbies:
Running, working out, soccer, swimming, windsurfing, reading, writing, meeting new people, discovering new things like a new band my friend introduces me to, a new obscure vintage shop in the village or a restaurant that offers dishes i've yet to taste. I love spending time with my best friends: they're amazing and I don't know what i'd do without them. Road trips, I love good food with a potent red wine over good conversation. I'm a dog lover, yoga-enthusiast, junk-food eating (I love peanut M&Ms, twizzlers, garlic&butter ritzes, sugar free redbulls & smoothie flavored starburst). I love being surprised by people, and surprising them in turn, doing my best not to stereotype or generalize.

FAVORITES:

Favorite bands/artists:
A melting pot of everything: Jack Johnson, Benny Benassi, Global deejays, Tupac, Postal Service, Teddy Geigher, James Taylor, ACDC, Stevie Nicks, Kenny Chesney, Lucas Prata, Maroon 5 and so many more.
Favorite Movies:
A Bronx Tale, Love Actually, Casino, GoodFellas, Garden State, Eternal Sunshine of the Spotless Mind, Now & Then, Clueless, Zoolander, The Heathers, Wet Hot American Summer, Legally Blonde, Mona Lisa Smile, Never Been Kissed.
Favorite TV shows:
America's Next Top Model, Family Guy, Sopranos, The Real Housewives of Orange County, Best Week Ever.
Favorite books:
Devil Wears Prada, Fashionista Files, Gossip Girl series, Confessions of a Shopaholic series, The Clique series, Trading Up, The Aupairs, Summer Sisters, Bergdorf Blondes, Park Avenue Princess, 2nd Assistant, A-List novels & so much more. I love to read mainly fashion related literature.
Favorite songs to dance to:
"Yeah" remix w/usher & lil Jon, "Slave for you" - Britney Spears, "Pump It" BEP, "Promiscuous Girl" nelly furtado, "heat it up & mizz new booty" both by bubba sparxxx, "I'm Really Really Hot" by Missy Elliot, "One Night In Bankok" by the Global Deejays.
Favorite people (celebs, family, anybody):
My mom first and foremost. It took me going to college to realize and appreciate all she does for me. She often puts me in front of her own needs. I love Drew Barrymore: her fresh honesty, she seems really down to earth and I love her positive vibe.
Favorite east coast places
: Long Island NY: mainly Manhasset where our house is located. The shopping is amazing, there are always famous faces floating about, the pizza in NY is the best i've ever tasted and there are so many clubs in NY you could go to a different three every week and never go to the same one for months. There's always something new coming out or a new place opening up.
I also love my house in Eastern MA. I grew up in wealthy white suburbia, its safe and small, though not very diverse. Growing up I didn't think it was the best place in the world but as i've grown up I realized how priviledged I am to live in an area of such security & affluence.
OtherHow do you get ready in the morning?:
Shower, blow dry the hair, pick out an outfit & coordinating bag & usually if its summer flipflops, put on the essential makeup (tinted moisturizer w/spf, mascara and lip balm), deoderant & a spritz or perfume, grab my shades and i'm out the door after double checking I have my wallet, keys, sidekick & ipod.
What's your biggest fear?:
Living a life with so many regrets of things I wish i'd done, or things I wish i'd said. I want to look back on my life and say "damn I did it and I did it
well
." No regrets, no "i wish i'd..." Pure satisfaction.
What are your pet peeves?:
The smell of tuna, the smell of peanut butter when i'm not eating it - mainly b/c its such a strong odor, ghetto couture (matching all cheap accessories like fake coach belt + plastic jewelry + airforces + whatever else). Girls that rock jean jackets with jeans. Annoying/Ugly guys that grab me & my girls while we're walking through the club or bar like they know us even though they have no business having the balls to do so. People that are too-overconfident for no reason at all. Ignorance & stereo-typing. FAKEness (people stealing myspace pix, fake designer goods, fake personalities, fake laughs etc etc). I have a million, i'll leave you with those.
What do you want to be remembered for?:
Being a person who is always fun to be around and can turn a bad/sad situation into a fun one. I want to be remembered as someone who people could always go to for advice knowing they would always get an honest response. A classy woman that was respected and admired.
What are some things you can't live without?:
my ipod, sidekick II, a good lip balm, a gorgeous handbag to carry it all and my friends&family.
What do you think of THREE of the mods?:

Tasha aka
tiny_blackdress
seems like an ambitious aspiring writer, has
gorgeous
dogs (i'm definitely a dog person) and a fabulous taste in music. I adore Jack Johnson!
Hailey Beth aka
trackdork23
and I share our love of New York (we both reside there), reading her favorite foods made me hungry and actually reminded me of a few things i'd put down as my favs, and i'm sad she is a Yankees fan as I am an avid supporter of the best baseball team ever: THE BOSTON RED SOX.
Sarah aka
spicyfry74
is a cheerleader as I once was for pop warner & in high school. Her friends look goofy & fun to be around, and her childhood memory sound absolutely fantastic!
What do you think of the featured member?
Ana is gorgeous, has amazing eyes, i'm amazed at her accomplishments regarding the USTA as I am an avid tennis player myself and I admire her ability to move here and adapt so well to American culture and launguage.
Use the entries in
ecglammembers and whatever else you can find to pick your:
Favorite Member and why:

I choose Kelly (
xbellanottex
) because I admire her jobs/volunteer work, both of which involve helping others, her abortion answer - I share the same opinion as sometimes it truly is necessary, she has gorgeous eyes, and I am in total agreement with her words on bringing our troops home. I also admire her faith, as so many people our age have lost touch with religion and the support it provides. I still attend church and am always happy to encounter others who do as well.
What's your favorite thing to do on a Friday and/or Saturday night?:
If i'm at school I love to shower/get dressed & pretty with my girls in a nice outfit, possibly pregame and then head out to a house party, club or bar. Sometimes I feel like having a night in, drinking tea and reading a book. Other times it can be a girly movie night with SATC dvds, junk food and mint julep masks. I love to party but I know there is more to life than it and I can enjoy myself in a variety of ways.
If you were going on an east coast road trip, tell us who you would bring, what car you would take, and the places you would stop:


Naples Maine is where I would start. My parents have a place on Sebago Lake, its gorgeous and the people are laid-back, you don't have to lock your car, the sun is always shining and its a nice place to relax and get away from the materialism & hectic city life.
Then i'd stop in NY: Albany, NYC, Long Island & East Hampton. Tons of shopping, stopping by various campuses to see friends, club hopping and celeb sightings galore.
Pictures:

Show us a random picture you have saved on your computer:


A picture of my plate I took while having a farewell brunch with my best friend in college.
Its eggs benedict (actually irish eggs benedict - the corned beef hash was on the side), home fries, a half of a grapefruit w/splenda (also not shown) a cranberry juice with lime & an ice water.
Show us 3+ pictures of yourself: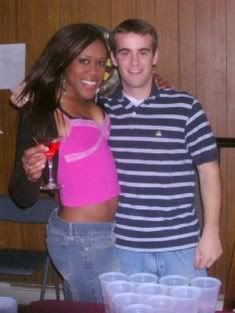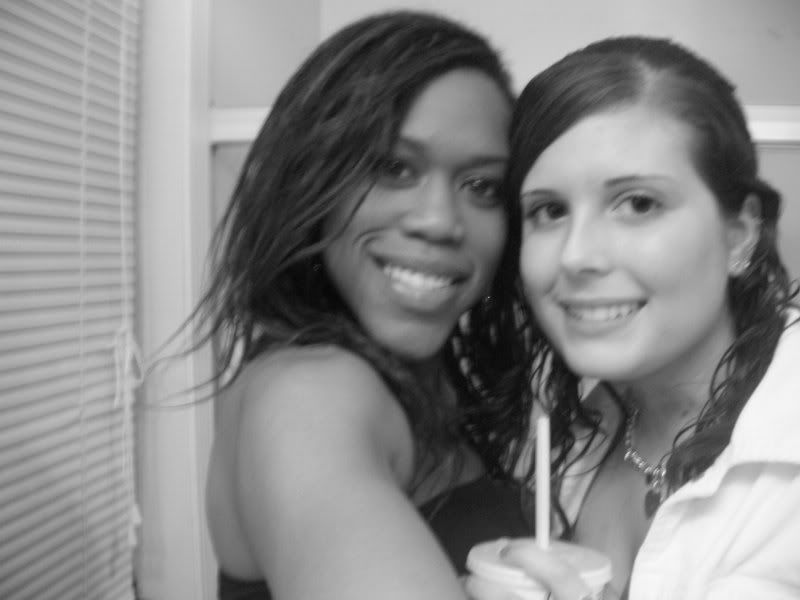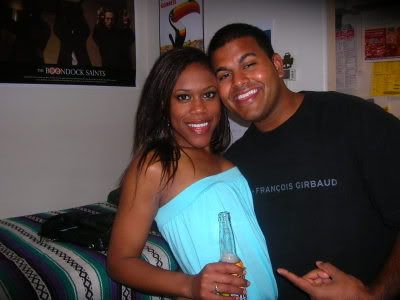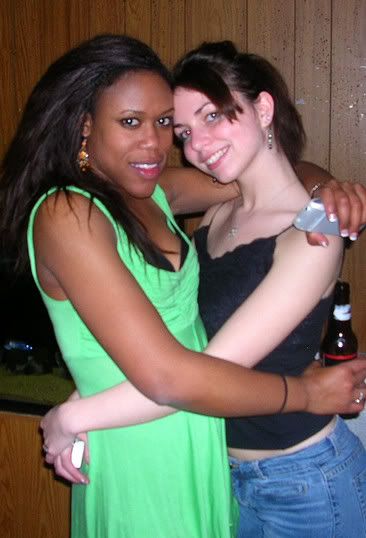 [OPTIONAL] Show us a body shot [no nudity]: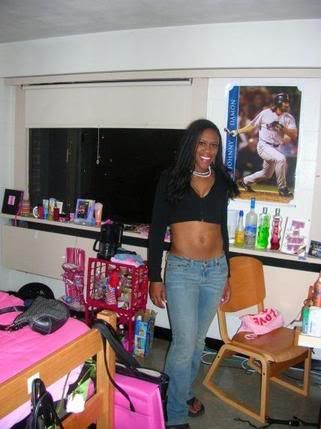 A Salute, if possible: (Not Required unless asked by a member):